Sunny leone in 'Password' for international market - Bikram Joshi, artist
LensNepal
September 11, 2019
Bikram says that the movie 'Happy Days' has not been worked out since the movie budget went high with Sunny Leone. Bikram says during that time she was very positive to work and because of the it became easy to work on 'password'.
Some have even suspected Sunny Leone of being included in the movie just for publicity. However, Bikram is not ready to accept that. Instead, they view the promotion of inclusion as a profit.
Bikram says he has worked with foreign artists to fulfill Nepali cinema in the international market. He believes that by teaming up with a famous foreign artist, he will expand the reach of Nepali cinema in the international market.
Not only would he be competing with foreign films, he said he would have to dare to bring international actors to Nepal for that. Stating that Sunny Leone has a special role in the film, he said that he could not immediately say anything about the role. He expects the audience to go to the hall and eradicate the curiosity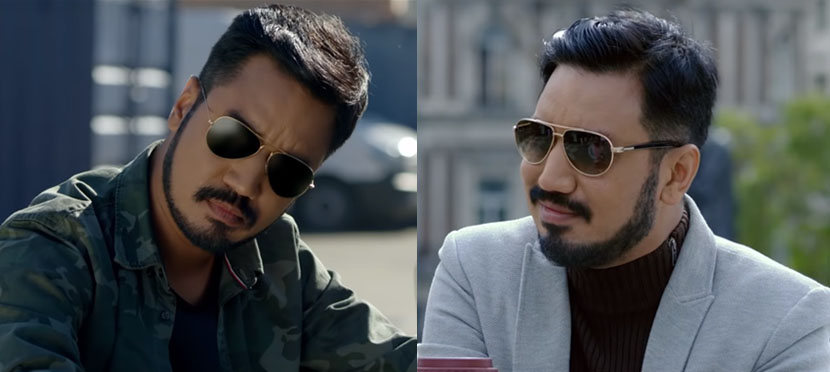 The 'password' will release in September 13 in Nepal and after 2 weeks will release in the international market from September 27. The production team has said that the film will be screened in 12 countries.
The action, thriller and suspense genre film is called a complete package of entertainment. While watching the trailer of the movie, the film seems to tell the story of the struggle to return the idols stolen from Nepal. Bikram believes that stealing idols from Nepal and taking them abroad.Repeatedly, such reports are coming out, he says 'password' is not a movie based on such a true event. He said the film was not factual after it was presented in an entertaining manner. However, he says that the movie has given the message that it should be fought against such heinous crimes.
Starring actors Anoop Bikram Shahi, Bikram Joshi, Sunny Leone, Buddi Tamang, Ravindra Jha, Praveen Khatiwada, Dhiren Shakya, Liza Sunar, Pari Rana, Chhultim Gurung, Everest Surya Bohara. Bikram has acted in the role of a businessman son in the movie. Who is honest and loyal to his country. He will be seen in the role of a patriotic young man who is always ready to fight the problems of the motherland.
The movie, directed by Samrat Basnet, features music by Arjun Pokhrel, action by Samrat Basnet, Amarjit Singh's cinematography and Saurabh Lama's DoP. Sima Gurung has written the story of the movie.Ankit Gautam is the executive producer and Amit Basnet and Hilal Joshi are the producers of the movie. Similarly, UK-based executive producer Mohit Chhabra, co-producer Ajit KR Thapa and Sunish Khakurel is line producer.
Latest Updates
New Releases
(Magh 3)
Next Releases
(Magh 24)