Prakash Saput and Riyasa's 'Lalumai Lalumai'
LensNepal
September 06, 2019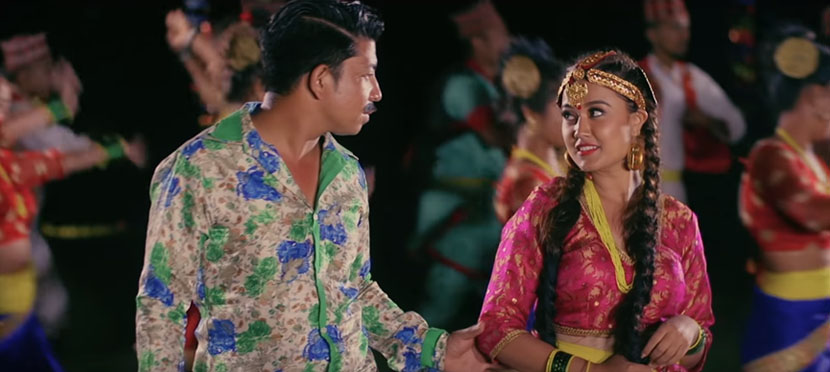 The song 'Lalumai Lalumai' has released. Starring singer Prakash Saput and Riyasa Dahal.
The music and lyrics has given by Suraj Thapa (he was the contestant of Nepal Idol Season 1) and vocal has given by Bibek Thapa and Tara Thapa. Kumar Lama has also acted along with Prakash and Riyasa in Nepali folk style songs.
The music video is directed by Suraj himself, features Gamvir Bista's choreography, Uttam Humagain's cinematography and editing by Praveen Bhatt.
Latest Updates
New Releases
(Falgun 21)