Mithila's 101st movie 'Aama' is the second turning point in her life
LensNepal
February 19, 2020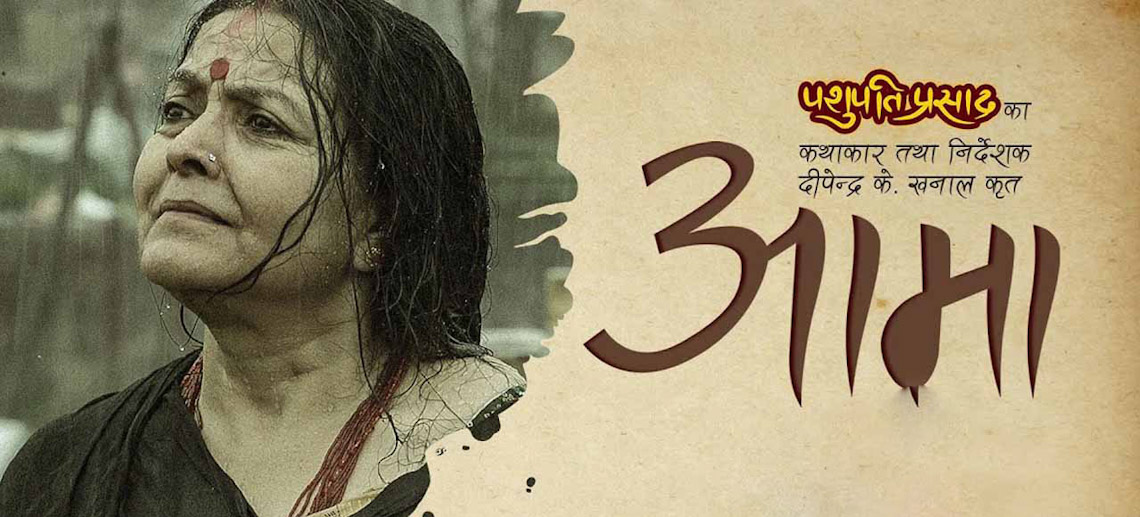 Atress Mithila Sharma is known for her lively acting. Sharma has played many roles on screen.
The actress, who made her role come alive, has won the hearts of many viewers through her acting career. The acting journey from the 1986 movie 'Biswas' began, but before that, the movie 'Aarko Janma' was released in 1985. Sharma has acted in several movies. According to Lansenpal's records, 100 movies starring Sharma have been released already. 'Aama' is 101 number movie of hers.
The actress, who left the indelible mark on acting from the movie 'Sukha-Dukha' and considers her first turning point in the 1992 movie 'Didi'. After the movie directed by Pratap Subba, many people started calling didi to Sharma. In the meantime, Sharma has acted in the role of mother in several movie. In 2004 she was in the lead role in her movie 'Mero Aama'. However, this movie, directed by Rabbi Aryal, could not establish Sharma as Aama (mother).
Actress Sharma, who is currently busy promoting the movie 'Aama', said that it was her privilege to work in this movie. Not only that, she also mention that 'Aama' is the second turning point in her life. Viewers and filmmakers have started addressing Sharma as 'Didi ' after 'Didi'. Before the 'Aama ' released, the filmmakers have started saying her 'Aama'. Now, she believes that the viewer's will also address her as a 'Aama' after 'Aama' releases.
Playing the title role of a movie is certainly a challenge. The movie has to be carried over its shoulders through acting skills. It can be believed that Sharma is successful in the task. The viewer's reaction to the movie can also be said by the audience response to the 'Aama' trailer and song.
If this is a movie of hope, then of course, like Sharma says, viewers would recognize her as a 'Aama'.
So for Sharma, 'Aama' is destiny. The first choice for this role was Suryamala Khanal. However, Khanal could not give her time and Sharma was offered therefore, she does not hesitate to say that 'Aama ' is not only luck for her but fortune.
The movie is directed by Dipendra K. Khanal. According him after 'Pashupati Prasad' he has made such a touching movie called 'Aama'. Surkhshya Panta on Sharma's daughter role. She even shaved her hair to give justice to her character.
The movie is going to be released this Friday, Feb 21.
Latest Updates
New Releases
(Shrawn 20)
Next Releases
(Bhadra 3)
Director : Dipak Oli
Casts : Puspa Khadka, Shraddha Chhetri, Buddhi Tamang, Rabindra Jha, Hiuwala Gautam

Director : Parichhed Sen
Casts : Benisha Hamal, Tej Giri, Sampada Baniya, Supriya Khanal, Simran Khadka

Director : Ranjeet Rauniyar
Casts : Saugat Malla, Shristi Shrestha, Anny Kunwar, Hemanta Budhathoki, Bidhya Karki