'Selfie King's song 'Jali Rumal' has released
LensNepal
December 16, 2019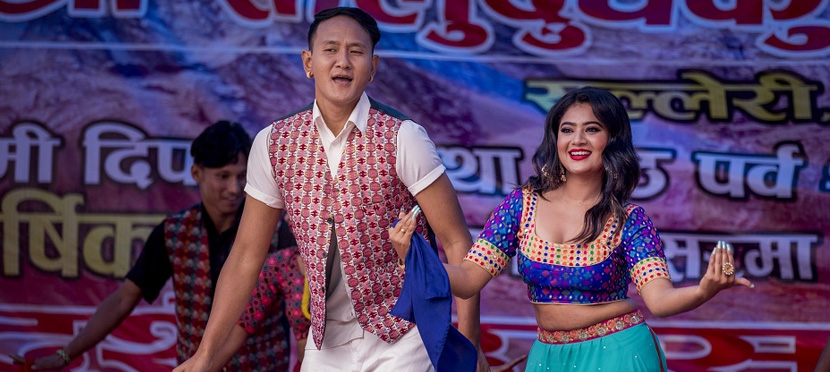 The song of the movie 'Selfie King' has been released. The title of the song is 'Jali Rumal'.
There is the lyrics of B.P Pandey, Subas Bhushal's music and the voice of Anju Pant and Purushottam Subedi. The video of this song contains the dance of Keki Adhikari and Bhimphedi Guys and the choreography of Bhimphedi Guys.
Dramady (Drama Plus Comedy) Janara's movie is directed by Bishal Sapkota. Bipin Karki will be starring in the lead role of the movie. Apart from Bipin, the movie will feature actors Laxmi Bardewa, Bhuwan Chand, Abhay Baral, Lokmani Sapkota, Sabin Bastola, Kamal Devkota, Rajesh Bisural and actress Keki Adhikari will be acting in a special role in the movie.
The movie is going to release on 7th of February.
Latest Updates
New Releases
(Falgun 21)