According to Minister Khatiwada, Red passport to the artist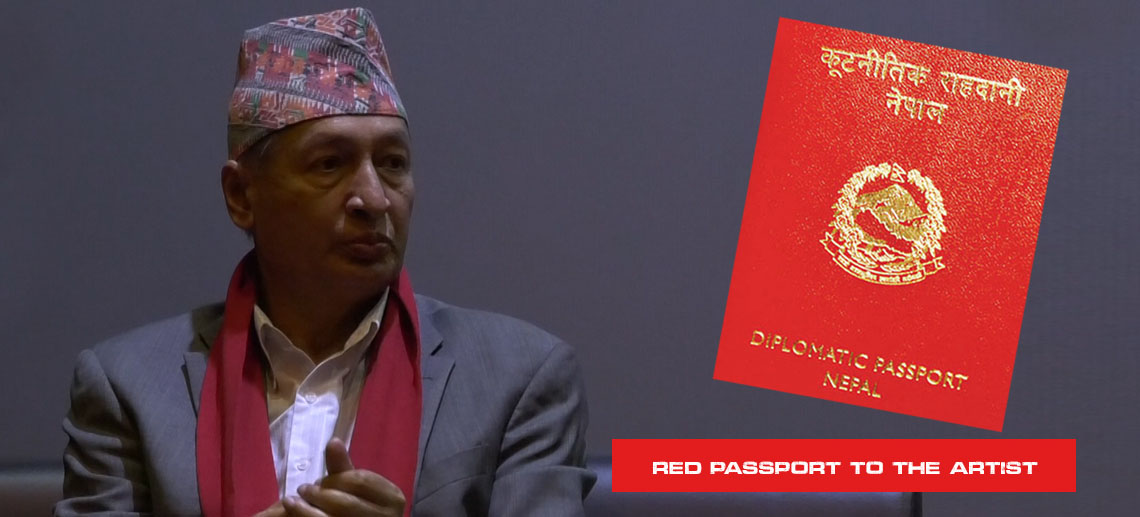 Information including Finance Minister, Minister of Communication and Technology Dr. Yuba Raj Khatiwada has stated that red passports can be issued to veteran artists. This was stated by Minister Khatiwada while addressing a program organized at the Film Development Board.
Minister Khatiwada said that people from the film industry should have the same access when they go abroad as people from other business sectors. "The kind of access that other business people get when they go abroad, how many ask for a red passport, how many use the VIP room," he said.
Minister Khatiwada said that the facility could not be provided to all due to limited resources. He said that this facility would not be available to all and added that the facility could be provided to the selected artists as a mark of respect.
Minister Khatiwada has also instructed the Film Development Board to study the work and bring a corresponding program.
Latest Updates
New Releases
(Falgun 16)