'prem Geet 3' Shooting started
LensNepal
November 09, 2019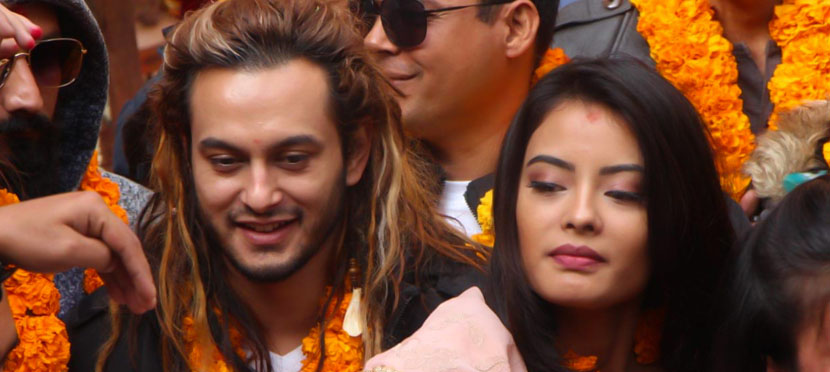 The shooting of the movie'Prem Geet 3' has started.A grand set has been set up for shooting in Kirtipur. Shooting was started from the same set. The movie, which is directed by Chetan Gurung and Santosh Sen, will be filmed in Manang after the capital.
The movie, written by director Gurung and Mandeep Gautam, starring Pradeep Khadka, Kristina Gurung, Shiv Shrestha, Sunil Thapa, Santosh Sen, Maotse Gurung, Manish Raut, Puskar Karki, Prem Puri, Laxmi Vardeva, Bhansh Regmi, Yogisha Khatri, Jeewan Baral, Jeewan Bhattarai, Sujal Basnet etc.
The movie is produced by Santosh Sen under the banner of Ashusen Films. He has collaborated with Chakra Bahadur Chand, Dumber Bikram Sen, Kumar Sen and OSR Digital on the production. The movie will feature the music of Kalyan Singh and Alisha Karki, the cinematography of Rajesh Shrestha, the action of Himal KC, the choreography of Kaviraj Gahataraj and the editing by Banish Shah and Bhupendra Adhikari. The movie is set to release on March 10.
Latest Updates
New Releases
(Magh 1)
Next Releases
(Falgun 21)