Maya Pirim's poster released
LensNepal
September 22, 2019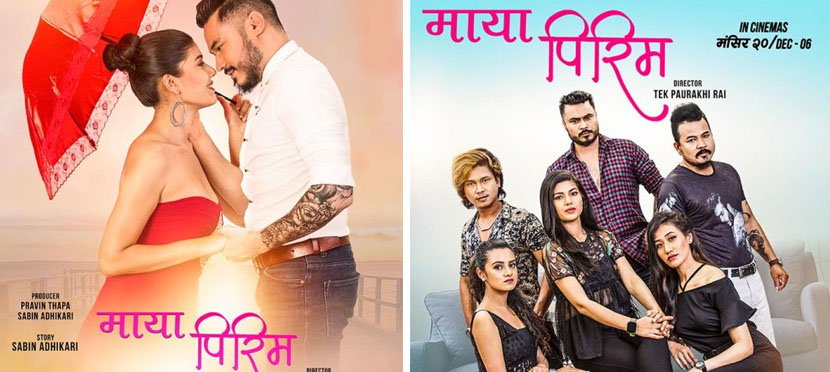 The poster for the movie 'Maya Pirim' has been released. The movie is directed by Tek Paurakhi Rai.
The movie stars Salon Basnet, Kiran Chand, Anjali Adhikari, Arjun Gurung, Kalu Rana, Jayanand Lama, Aruna Karki, Koshish Chhetri, Anupama Bhandari, Bishal Pahari, Tek Paurkhi Rai, Sagar Basnet etc.The movie which contains the story of Sabin Adhikari, contains the cinematography of Niraj Kandel, editing by Jeewan Thapa, Choreography of Shishir Khati.
In the movie produced by Praveen Thapa and Sabin Adhikari, Sagar Basnet and Koshraj Dahal are the executive producers while Mohan Marasaini and Yuvraj Dahal are the co-producers.
The movie will be released Mangsir 20.
Latest Updates
New Releases
(Magh 1)
Next Releases
(Falgun 21)