'Ghamad Shere' trailer released
LensNepal
October 14, 2019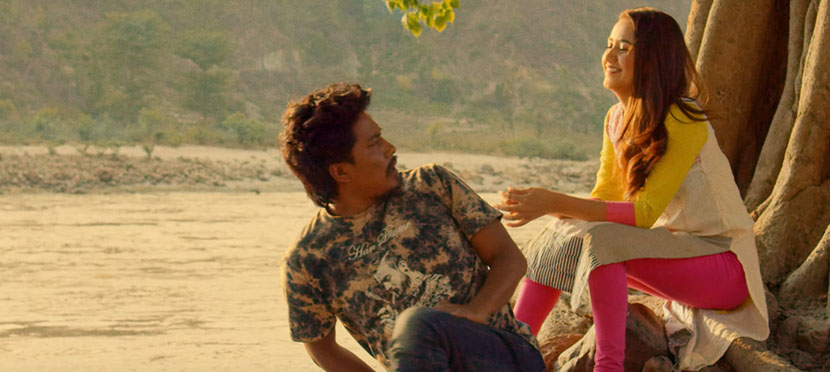 The trailer of the movie 'Ghamad Shere' has been made public.
Hemraj BC's directorial movie.The film has a story and screenplay of the director. In the film produced by Hemraj BC and Simosh Sunuwar in BC Motion Pictures's banner. Nischal Basnet and Swastima Khadka have a major role. Sushma Niraula, Badal Bhatt, Lokendra lekhak and the Roy. Gauri Malla is appearing in a special role in the movie.
Speaking at the event, director Hemraj has told himself that the story of a movie has been filled with a joke. However, he did not reveal who the joke was. Similar actors Nischal Basnet and Swastima Khadka are seen in the role of Vena and Saali in the movie, despite her husband in real life. Swastima has said that she has not felt uncomfortable while acting as Saali.
The movie has Narendra Mainali's DOP, editing by Surendra Poudel and music by Kali Prasad Baskota. The choreographer of the movie is Pradeep lama and Pramod Bhandari. Narendra Bikram Budha Chhetri is the executive producer of the movie. The movie which will be released on October 25.
Latest Updates
New Releases
(Magh 1)
Next Releases
(Falgun 21)