Nepali movie 'Aama' is being screened in Australia during COVID-19's time
LensNepal
October 07, 2020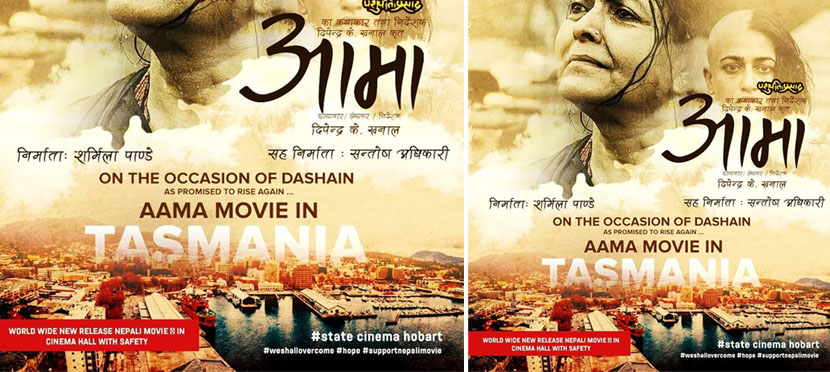 The world is currently terrorized by the corona virus. It has affected all parts of the country. Recently, the government has decided to run some businesses and market businesses have started to open, but the movie sector is still stalled. Even previously released movies have not been screened. Along with some artists, technicians have lost their livelihood. As a result, there will be a shortage of technicians in the movie industry in the near future.
Similarly, the preparations for the screening of the movie 'Aama', which is being released in Nepal before the lockdown, have reached the final stage in Australia. It will be the first movie to be screened abroad during the Corona epidemic. The movie's co-producer Santosh Adhikari is currently in Australia. He is the one who has arranged all the arrangements
Especially in Australia with the decision to operate the halls in line with social security standards. Adhikari,said he was preparing to screened 'Aama' with the decision.
The movie 'Aama' will be at the Tasmania Film Hall in Australia on October 20. The move is going to release on the occasion of the great festival of Nepal,Bijayadashami. The movie 'Aama' is directed by the storyteller and the director of the movie 'Pashupati Prasad' Dipendra K Khanal. Even story writing is his. Starring Mithila Sharma and Suraksha Pant, 'Aama' is produced by Sharmila Pandey and co-produced by Santosh Adhikari.
Latest Updates
New Releases
(Bhadra 15)
Next Releases
(Ashwin 21)