A smiling Picture of Rekha Thapa, She greeted Holi this Way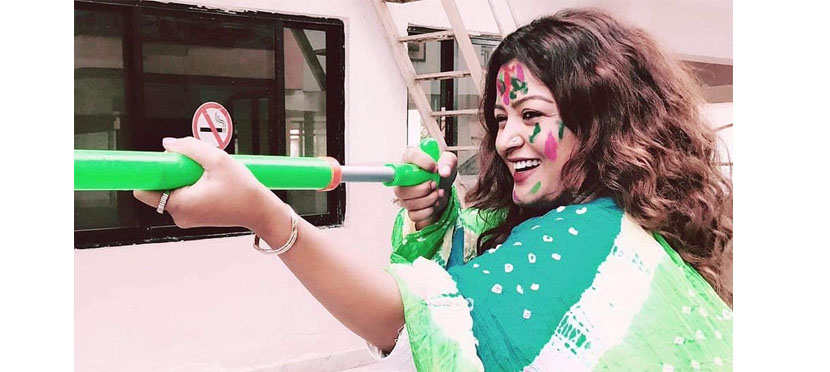 Popular actress Rekha Thapa is currently busy promoting the movie Hero Returns. The trailer for Rekha Thapa's movie 'Hero Returns' has been released.
In addition to promoting the movie, which is directed by Ashish Bhetwal, and the producers of the movie Bhim Neupane, Dhruba Neupane are aslo involved in the campion. The movie which is going to release from Baishakh-26, Rekha is equally active on social networks as well.
Meanwhile, popular heroine Karisma Manandhar did not celebrate the Holi festival this year. Karisma has decided not to celebrate this year's Holi because of Corona Virus.
Latest Updates
New Releases
(Falgun 21)