This profile is not verified yet. Please contact lensnepalweb@gmail.com to complete your profile.
News
'Selfie King's' First look has released
LensNepal
November 19, 2019
First look poster of the movie 'Selfie King' has been released. Actor Bipin Karki has been featured in the poster of the movie which will release on Feb 7th. The poster features the 'Selfie King' avatar of Bipin.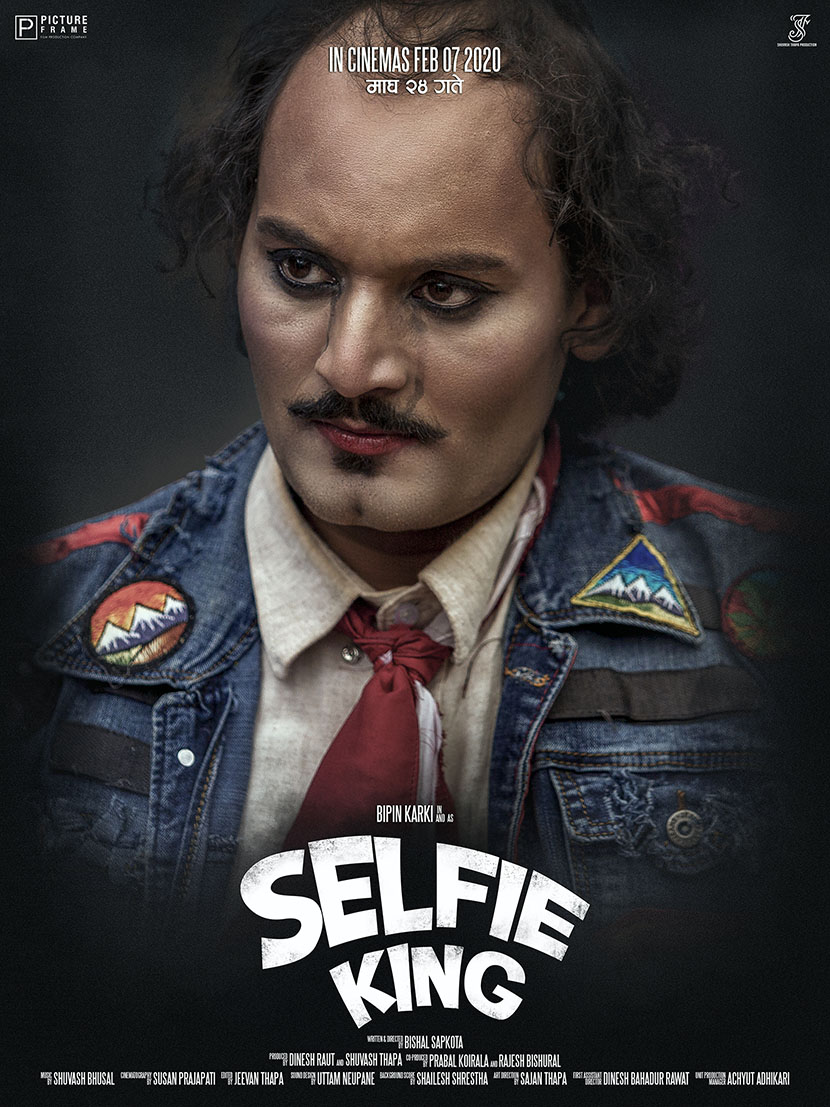 In the movie, Bipin Karki appears in the role of a comedian (Television) known as 'Selfie King'. The film will tell the story of the artist struggling to balance his success and personal life during the art journey.
Dramady (Drama Plus Comedy) Genre's movie is directed by Bishal Sapkota. Bipin Karki will be starring in the lead role of the movie. Apart from Bipin, the movie will feature actors Laxmi Bardewa, Bhuwan Chand, Abhay Baral, Jiban Bhattarai, Lokmani Sapkota, Sabin Bastola, Kamal Devkota, Rajesh Bisural and actress Keki Adhikari will be acting in a special role in the movie.
Last year both commercially and critically successful movie 'Prasad's director Dinesh Raut and producer Subhash Thapa of the same movie will jointly produced this movie, which is been written by Director Bishal Sapkota. Susan Prajapati's cinematography in a movie written by director Bishal, Editing Jeevan Thapa, music by Subash Bhushal, B. Pandey's lyrics, Vocalist Anju Pant and Purushottam Subedi, music Arrange by Uday Poudel, choreography by Nirmal Lama and Sound design by Uttam Neupane.