This profile is not verified yet. Please contact lensnepalweb@gmail.com to complete your profile.
News
Ankit reached school with heroine
LensNepal
September 24, 2019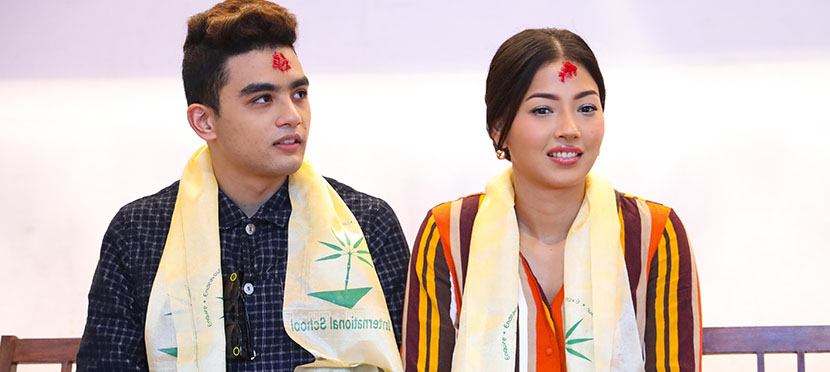 Debut actor Ankit Sharma has reached school for his promotion to the movie 'Rato Tika Nirdhama'. Ankit, who arrived at Malpi International School in Panauti, Kavre with the team of the film, interacted with the students there.
Ankit recounted his experiences during a greeting exchange program organized by the principal and students of Malpi School. He submitted to the student what he had learned and learned in the course of his studies up to grade 10. Teachers and students wished Ankit's success of the movie which will be released on september 27.
Likewise, the actress did get emotional after remembering her childhood in the hostel.She remembered her childhood hostel life in an emotional tone. Director Ashok Sharma and artist Ravindra Jha were also present on the occasion.
Starring Samragyee Rajya Laxmi Shah, Ankit Sharma, Rabindra Jha, Khusbu Khadka, Buddi Tamang, Basundhara Bhushal, Shivhari Poudel, Jayanand Lama, Laxmi Giri, Aruna Karki, Neeta dhungana, Rajaram Paudel, Kamala regmi etc.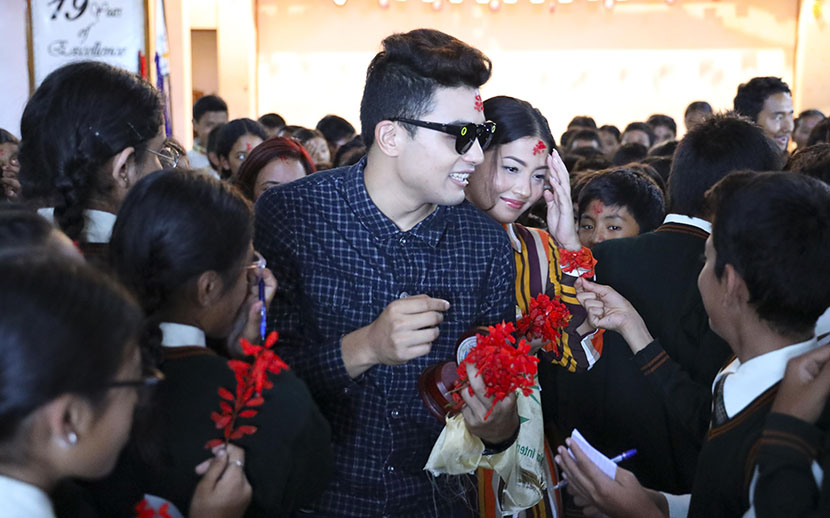 The movie is made by AA Group of Companies. Kiran Sharma and Kriti Sharma are the producers of the movie. The movie features music by Shambhujit Banskota and Kalyan Singh, choreography by Basanta Shrestha, cinematography by Purushottam Pradhan, editing by Mitra Dev Gurung and Rajesh Shah's VFX.
Next Releases
(Bhadra 3)
Director : Dipak Oli
Casts : Puspa Khadka, Shraddha Chhetri, Buddhi Tamang, Rabindra Jha, Hiuwala Gautam

Director : Parichhed Sen
Casts : Benisha Hamal, Tej Giri, Sampada Baniya, Supriya Khanal, Simran Khadka

Director : Ranjeet Rauniyar
Casts : Saugat Malla, Shristi Shrestha, Anny Kunwar, Hemanta Budhathoki, Bidhya Karki