Karishma Manandhar
This profile is not verified yet. Please contact lensnepalweb@gmail.com to complete your profile.
News
Honor the ninth actress at Nawadurga, from Bhuvan Chand to Swastima
LensNepal
September 26, 2019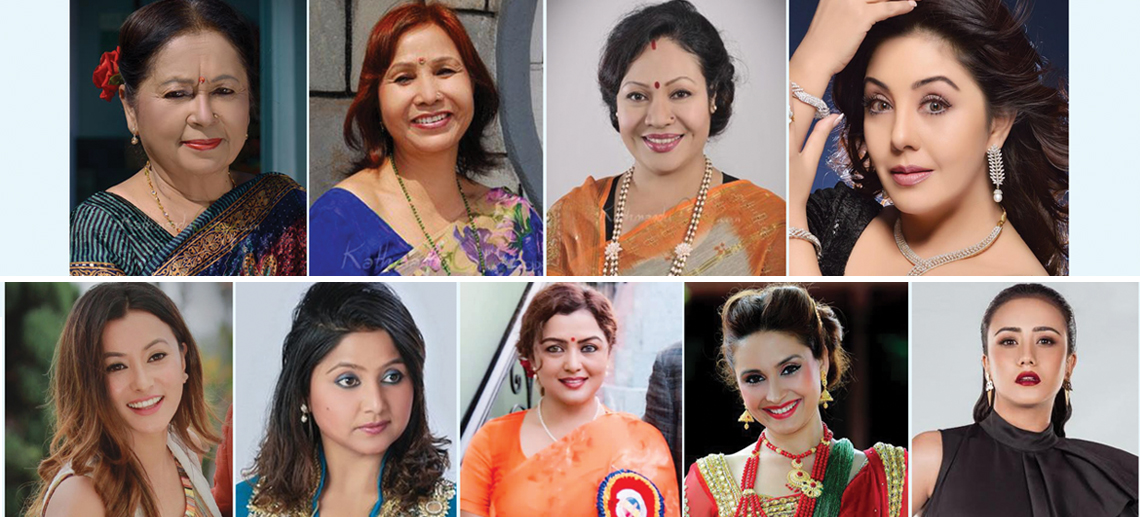 On the occasion of Nawadurga, 9 actresses will be honored with National Nawadurga honor. Among the actresses who are being honored with Navadurga honors are Nepali's first film 'Aama'actresses Bhuvan Chand and Basundhara Bhushal, as well as actresses Gauri Malla, Karisma Manandhar, Namrata Shrestha, Deepashree Niraula, Rekha Thapa, Sanchita Luitel and Swastima Khadka.
The event , which will be held at Rejina Films and Shahid Films, will also include various cultural programs. Alisha Rai, Anjali Adhikari, sraj Garach, Nareshbir Singh, Nirajan Pradhan, Gambhir Bista, Gajit Bista, Prabitra Acharya and other artists have been busy preparing for the cultural present.
As a Chief guest Prime Minister and Defense Minister Ishwor Pokhrel will present in the event. The event will be held on the 13 Ashoj.
New Releases
(Chaitra 27)
Director : Mukunda Bhatta
Casts : Saugat Malla, Arpan Thapa, Anoop Bikram Shahi, Shiva Shrestha, Gobinda Shahi

Director : Kailash Rai
Casts : Puspa Khadka, Barsha Shiwakoti, Buddhi Tamang

Director : Dipak Oli
Casts : Puspa Khadka, Shraddha Chhetri, Buddhi Tamang, Rabindra Jha, Hiuwala Gautam