Kabaddi Kabaddi Kabaddi
News
On Saturday 'Kabaddi 3' has also been doing houseful
LensNepal
September 22, 2019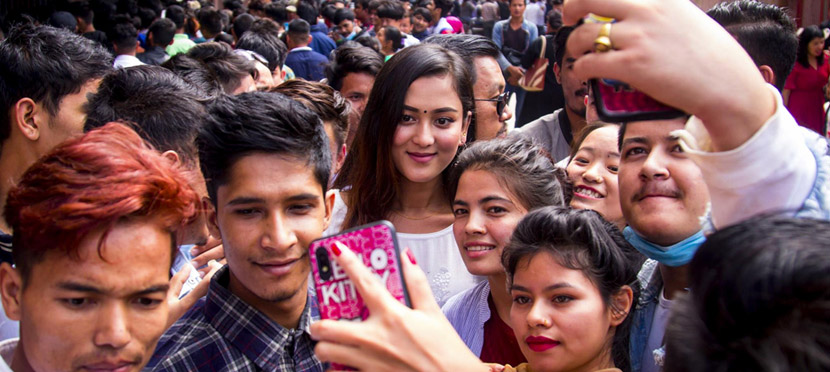 'Kabaddi Kabaddi Kabaddi' has become the biggest opening business movie of the year. The movie, which was targeted at the domestic box office on Friday, for 10 million (according to distributors), made extra aggressive business on Saturday.
Saturday morning and daytime shows are house full. The movie's multiplexes are almost 100% seen in multiplexes across the country, including the capital. The movie has also been doing houseful business in singles theaters including Gopi Krishna, Asta Narayan in the capital. In some of the halls, visitors have returned without getting tickets. Because of this, the Box Office report on Saturday is sure to be more exciting than Friday.
While the movie is doing good business, the production side is busy reaching the hall and thanking the audience. The Movie, directed by Rambabu Gurung, actors Dayahang Rai, Upasana Singh Thakuri, Buddhi Tamang, Wilson Bikram Rai reached the Gopi Krishna Hall in the capital on Saturday morning and exchanged happiness with the audience. On the occasion, the audience has given their favorite response to the film and has added enthusiasm by singing the song of the movie with the artist. As the enthusiasm of the spectators continues to cheer, the actress's birthday is also celebrated at the Gopikrishna Hall. The celebration of the birthday of the Upasana was celebrated by cutting the cake.