Kabaddi Kabaddi Kabaddi
News
Kabaddi Kabaddi Kabaddi's third song has released 
LensNepal
September 17, 2019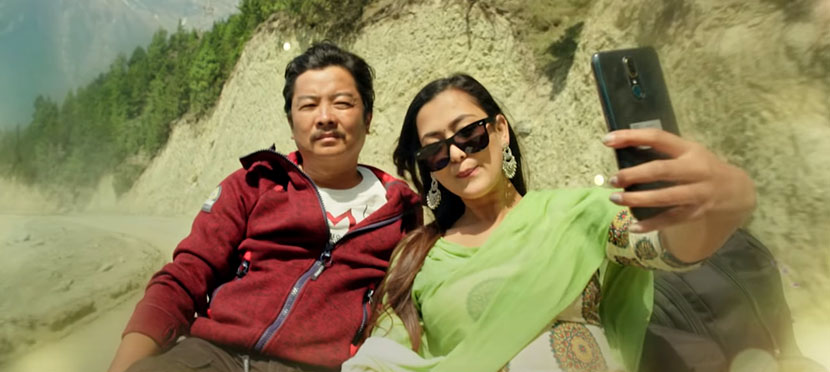 The third song from the movie 'Kabaddi Kabaddi Kabaddi' has been released. The releasing date of the movie is on September 20. Contains the lyrics, music and voice of Kali Prasad Baskota. Dayahang Rai and Upasana Singh Thakuri are introduced in this song.
The movie is directed by Rambabu Gurung, will be released on September 20. Starring Dayahang Rai, Upasana Singh Thakuri, Karma Shakya, Wilson Bikram Rai, Rishma Gurung, Maotse Gurung, Pushkar Gurung, Kabita Ale, Buddi Tamang, Lunibha Tuladhar, Bijay Baral, Kamalmani Nepal, Rajan Khatiwada, Mani K Rai, D.B Gurung, Rajendra Thapa etc.
The producers of the movie are Maniram Pokhrel, Arjun Karki and Om Chand Rauniyar. Ruden Sada Lepcha is the co-producer of the movie. Cinematography by Shailendra D Karki, Editing by Surendra Poudel, words of lyrics by Harka Saud, S D Yogi's music, Hemant Rana and Ritika Shrestha's vocals and Renesha Rai Rana's choreography.
The movie 'Kabaddi Kabaddi Kabaddi' has been given a grant of Rs three lakh for 'Gautam Buddha International Cricket Stadium' under construction in Bharatpur. Artists Dayahang Rai, Wilson Bikram Rai and producer Maniram Pokhrel handed the money to Dharmus Suntali Foundation President Sitaram Kattel Dhurmus.