Official announcement of making 'Selfie King'
LensNepal
September 09, 2019
The film 'Selfie King' has been formally announced. Filmmaking has been announced at an event organized in the capital.
Last year both commercially and critically successful film 'Prasad's producer Shuvash Thapa and director Dinesh Raut of the same film will jointly produced this film, which is being directed by Bishal Sapkota.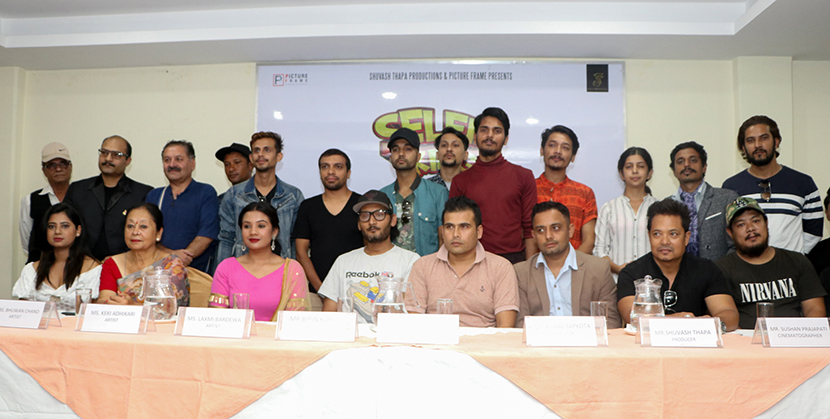 The movie will star actors Bipin Karki, Lalxmi Bardewa, Bhuwan Chand, Abhay Baral, Lokmani Sapkota, Sabin Bastola, Kamal Devkota and Rajesh Bisural. Actress Keki Adhikari will be acting in a special role in the movie.
Speaking at the program, director Bishal said that he was trying to make a comedian's story into a movie. Asked whether this was a biopic of a comedian, he said it could be a biopic of every artist.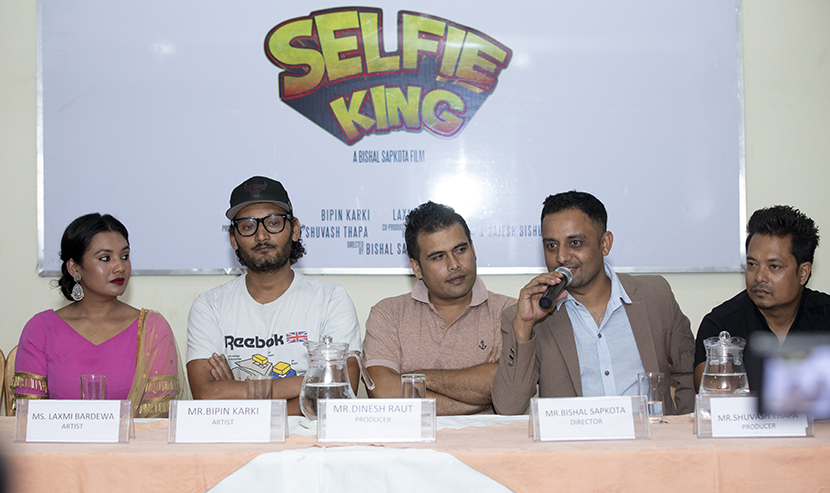 Similarly, Director Dinesh Raut, who is going to the produce this film, said that the concept conveyed by Bishal was in his favor and he had faith in his talent. About the reasons for making a movie with a new director, he said -'It opens the door for those who do not have the platform, despite the talent.'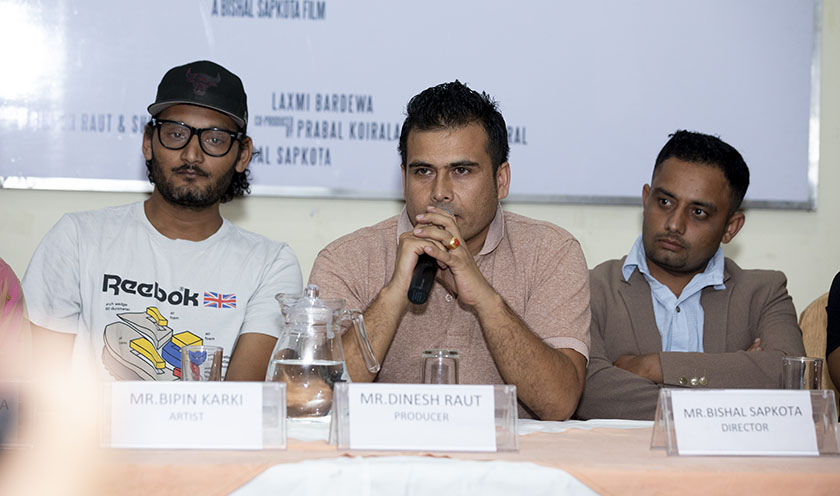 Likewise, producer Shuvash Thapa said that he always believed in the team. He also said that he had already made 'Prasad' with Dinesh by believing in him and had cooperated in the production this time too.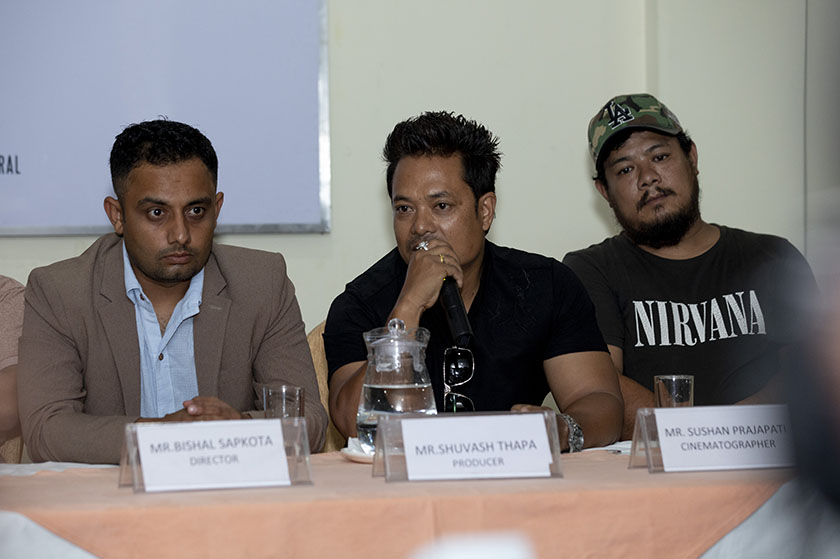 Bipin's lead role will be in the movie. Bipin will play the role of Selfie King. Bipin said he was excited to work with the film, even though it was a movie about the life of a comedian. He praised the director, Bishal, saying: 'He did not look like anything new. As a director I understand the movie and can do a great job.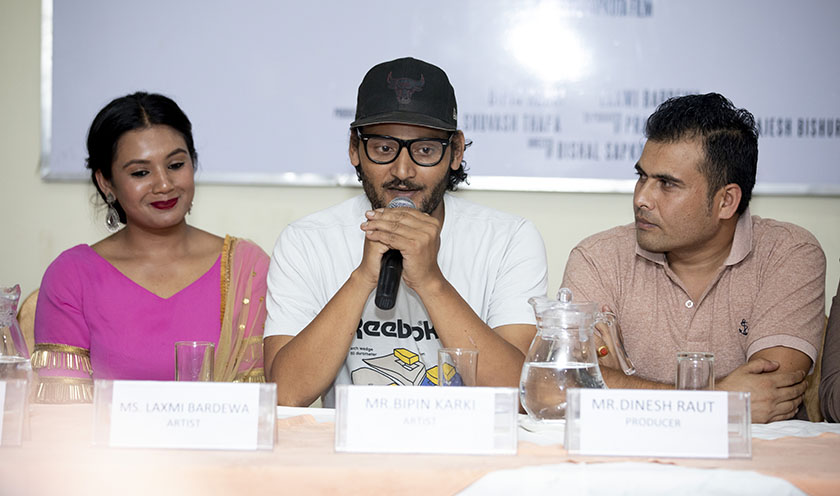 Likewise, Lakshmi Bardeva said that she was very excited to work on hearing the story. Likewise, actress Kiki Adhikari said that her role is short, but special. Bishal and Kiki had previously worked together as actors in the movie 'I am Sorry' directed by Dinesh Raut.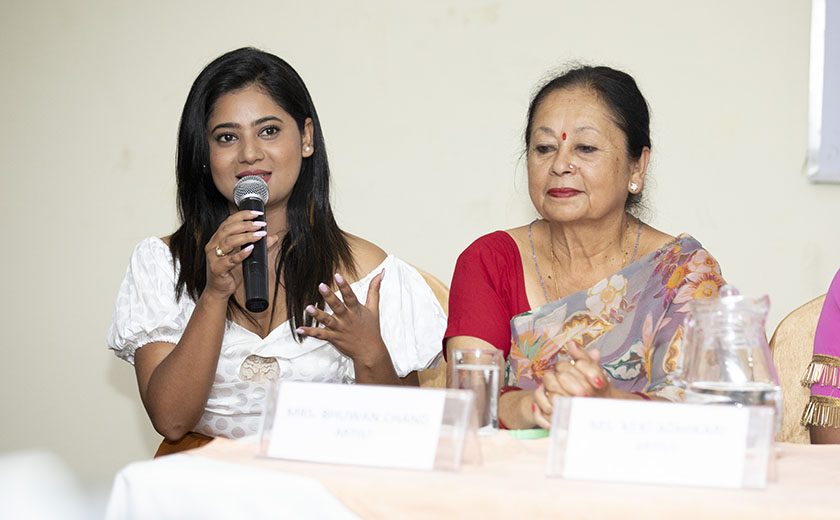 Susan Prajapati's cinematography in a film written by director Bishal, Editing Jeevan Thapa, music by Subash Bhushal, B. Pandey's lyrics, Vocalist Anju Pant and Purushottam Subedi, music arrange by Uday Poudel, choreography by Nirmal Lama, makeup by Kriti Joshi, Costume Designer by ashish paudel, sound design by Uttam Neupane, still photography by Binod Pokharel and art direction by Kishore Nepal.
Dinesh Bahadur Rawat as Frist A.D, Ganesh Shahi as Second A.D, Rajesh Raj Giri, Tarkar Raj Neupane and Sulab Thapa as A.D. in the film. Rajesh Bisural and Prabal Koirala are the co-producer of the film, which will go into shooting from September 10th(Tuesday)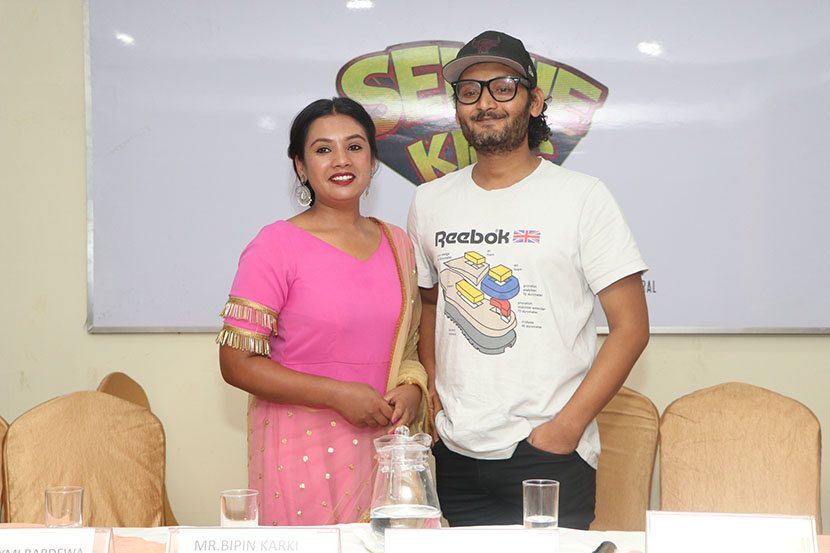 Latest Updates
New Releases
(Magh 3)
Next Releases
(Magh 24)