The trailer of the movie 'Sarauto' has released.
LensNepal
October 15, 2019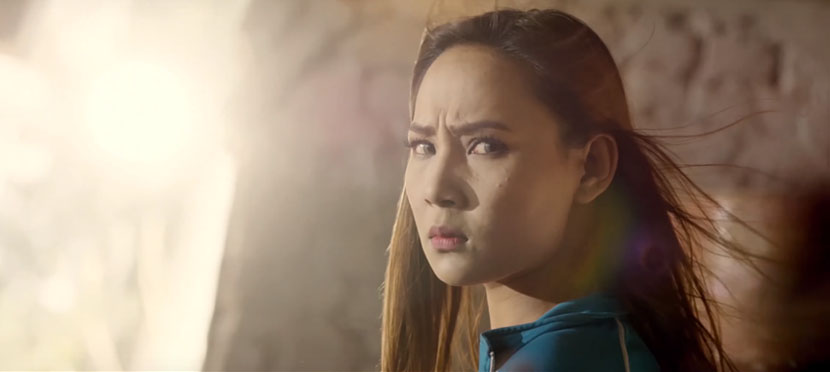 The trailer of the movie 'Sarauto' has released.
Actress Sumi Moktan has acted in the lead role of the action genre. Sumi, who has acted as an impeccable character for listening and speaking, also addressed in the event in sign language. It is reported that for this movie, Sumi learned 2 years of karate and 7-8 months of sign language. Sumi's powerful action is shown in the trailer.
After watching the trailer the Chief Guest Ministry of Water Supply Bina Magar,said that 'Sarauto has raised voice in the favor of women empowerment. She believes that this movie could play a role in changing society.
Hari Humagai's debut directorial movie 'Sarauto' starring Sunny Singh, Sumi Moktan, Aamir Gautam, Bijay Lama, Yuvraj Lama, Dhiren Shakya, Aruna Karki, Nisha Pun Magar, Sampada Dahal, Parakram Samsher Jawra, Manoj Tamang, Pratik Dulal etc.
The movie, which will be shown from November Oct 8 will feature the story, screenplay and dialogue of Raghav Krishna Gautam, the action of Shankar Maharjan, editing by Nimesh Shrestha and the cinematography of Uttam Hamagai. The executive producer of the movie is Sirjana Joshi.
Latest Updates
New Releases
(Magh 1)
Next Releases
(Falgun 21)