The first song of 'Prem Geet 3' has been released
LensNepal
February 04, 2020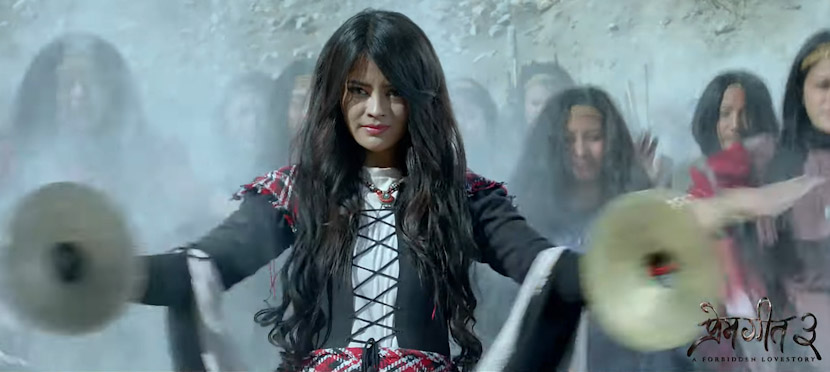 The first song of 'Prem Geet 3' has been released. The title of the song is 'Hatti Dhungama'. The mood of the song, the costumes and the costumes used in the video are different. Pradeep also has a different incarnation in the movie song, which is called a two hundred year old love story. In an this avatar he had not seen before.
The vocal has been given by singer Melina Rai and Sagar Ale. The song features the lead actors of the movie Pradeep and Kristina.
The movie, written by director Gurung and Mandeep Gautam, starring Pradeep Khadka, Kristina Gurung, Shiva Shrestha, Sunil Thapa, Santosh Sen, Maotse Gurung etc.
The movie is produced by Santosh Sen under the banner of Ashusen Films. The movie features the music of Kalyan Singh and Alisha Karki, the cinematography of Rajesh Shrestha, the action of Himal KC, the choreography of Kaviraj Gahataraj and the editing by Banish Shah and Bhupendra Adhikari. The movie is set to release on April 10.
Latest Updates
New Releases
(Falgun 16)