The first song from the movie 'Senti Virus' has released
LensNepal
December 20, 2019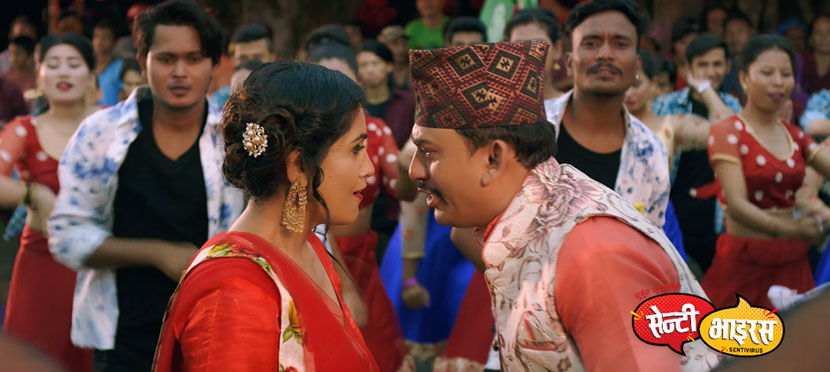 The first song from the movie 'Senti Virus' has released, title of the song is 'Funfuny'.
DP Khanal's lyrics, Shankar Thapa Smile's music and Melina Rai and Kali Prasad Banskota's vocals in the song 'Funfuny'. The song features dance by Anjali Adhikari as well as Sitaram Kattel (Dhurmus) Kunjana Ghimire (Suntali) Dayahang Rai, Wilson Bikram Rai, Buddhi Tamang, Kamalmani Nepal, Rajaram Poudel. Shankar BC has choreographed the song.
The movie is produced under the banner of Subihani Films Pvt. The movie features music by Shankar Thapa Smile, Rajan Raj Siwakoti and Kali Prasad Banskota and Shusant Gautam, Sailendra D Karki's cinematography, editing by Nabin Gharti Magar and Nimesh Shrestha, Story by Kumar Kattel and Dipak Acharya.
Dindu Lama Hyolmo is the producer of the movie, which is made at a cost of Rs 2 crore, and co-producer is Phurpa Hyolmo. It is said that 20 percent of the movie's profit will be spent on social services.
The movie is going to release on February 21.
Latest Updates
New Releases
(Falgun 16)