Saugat and Shristi's 'Sang Sangai'
LensNepal
December 15, 2019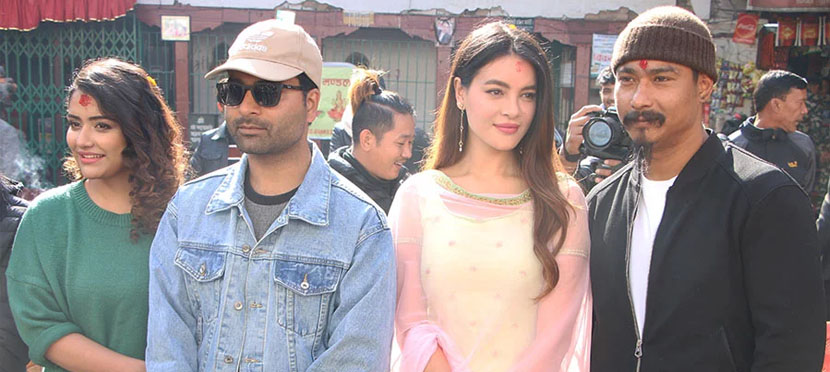 The movie ' Sang sangai' is all set to go on the floor. The shooting of the movie will starts from Magh.
The movie, which is directed by Madhusudan Bhattarai. Director Bhattarai said that the movie is all about athe story of a relationship and dedication between a friend. The movie is written by journalist Laxman Subedi. The movie will feature actors like Saugat Malla, Shristi Shrestha, Mukun Bhushal, Ashma Giri, Bikas Chapagain, Rashmi Bhatt, Sabita Regmi, Alam Khan, Bishal Pahadi, Surya Shrestha, Ram Sharan Dulal etc.
The movie will feature the cinematography of Shiva Dhakal and the music of Tara Prakash Limbu. The shooting of the movie which will be starts from Magh, will include the investments of Toran Chhetri, Bishnu Lamichhane, Roshan KC and Bishnu Bahadur Chhetri.
Latest Updates
New Releases
(Falgun 21)