Sabin and Keki's 'Surya Kiran' poster has released
LensNepal
December 03, 2019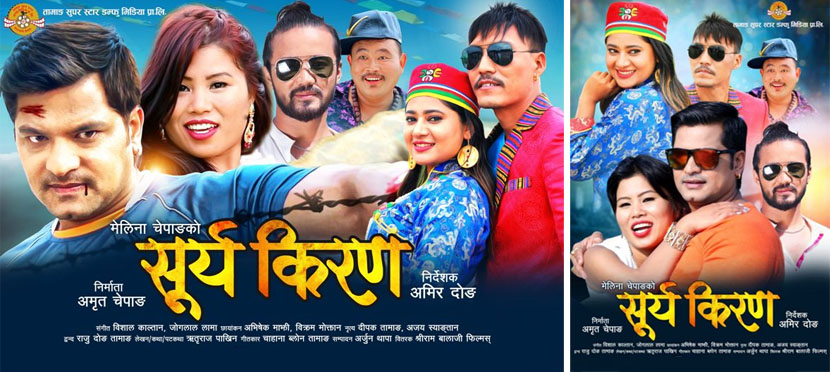 The release date has been made public along with a poster for the movie 'Surya Kiran'. The movie is going to release on Mangsir 27.
Actor Sabin Shrestha is in the lead role in the movie directed by Amir Dong. The movie also stars Keki Adhikari, Amir Dong, Melina Chepang, Ranjit Tamang, Kuisang Rumba, Manju Shrestha and others. 'Surya Kiran' is the first nepali movie of Amir, famous artist and director of Tamang movie .
Amrit Chepang produced the movie under the banner of Tamang Superstar Dumphu Media Pvt. The movie features the story and screenplay of Ritu Raj Pakhin, the music of Bishal Kaltan and Joglal Lama.
Latest Updates
New Releases
(Falgun 21)