Record of 'Dabangg 3' before release
LensNepal
November 24, 2019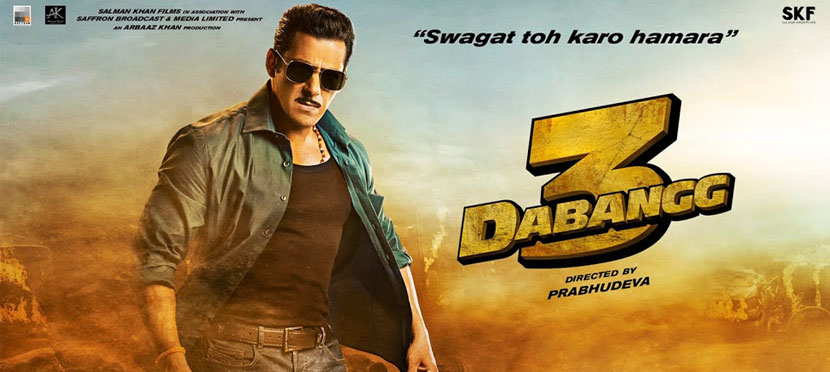 The movie Dabangg 3, starring superstar Salman Khan, is releasing on December 20. With the previous series' high success, the talk of 'Dabang 3' has reached a high point.
With nearly a month left for the release, according to the latest report, the movie is set to get a big release so far. Bollywood is now hot on the news that cinema will get 5400 screens at the domestic box office. If 'Dabangg 3' is released on the domestic box office on 5400 screens, it will break the record of 'Thugs of Hindustan'
Thugs of Hindustan', which was released on the highest screen of Bollywood, received over 4,000 screens. That is why the cinema has made a huge opening above 50 Crore. Now this opportunity is got to 'Dabangg 3'
Dabangg 3' will be released on 1600 screens. Cinema will be released on 7,000 screens at India and abroad. Talking about Indian cinema, the most screen ever received was 'Baahubali 2'. This Telugu movie was released on 6500 screens.
Dabangg 3 is directed by Prabhu Deva. Starring Sonakshi Sinha, Sudeep Kichcha, Sai Manjrekar and Arbaaz Khan. Sai is making her Bollywood debut through this movie.
Latest Updates
New Releases
(Magh 1)
Next Releases
(Falgun 21)