Now four movies daily on 'TV Filmy'
'TV Filmy' has now shown four Nepali movies daily. According to station manager Bishnu Subedi, the TV Filmy will be showing four different movies daily from 13th Chaitra.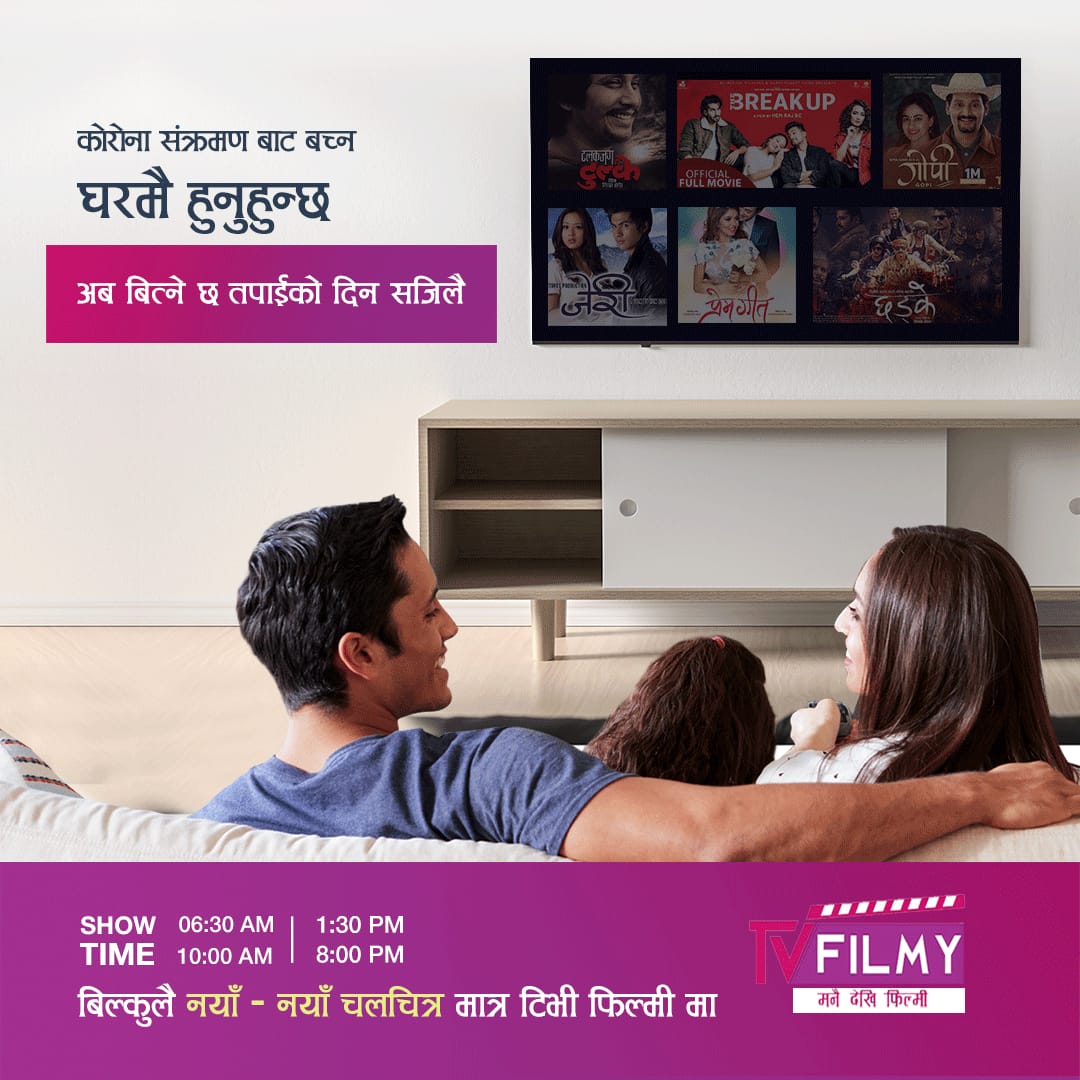 The TV Filmy has decided to feature four movies daily for entertaining the common Nepalese living at home as the country is locked down due to the corona virus infection. According to Subedi, the movie will be shown every day at 6:30 am, 10 am, 1:30 pm and 8 pm.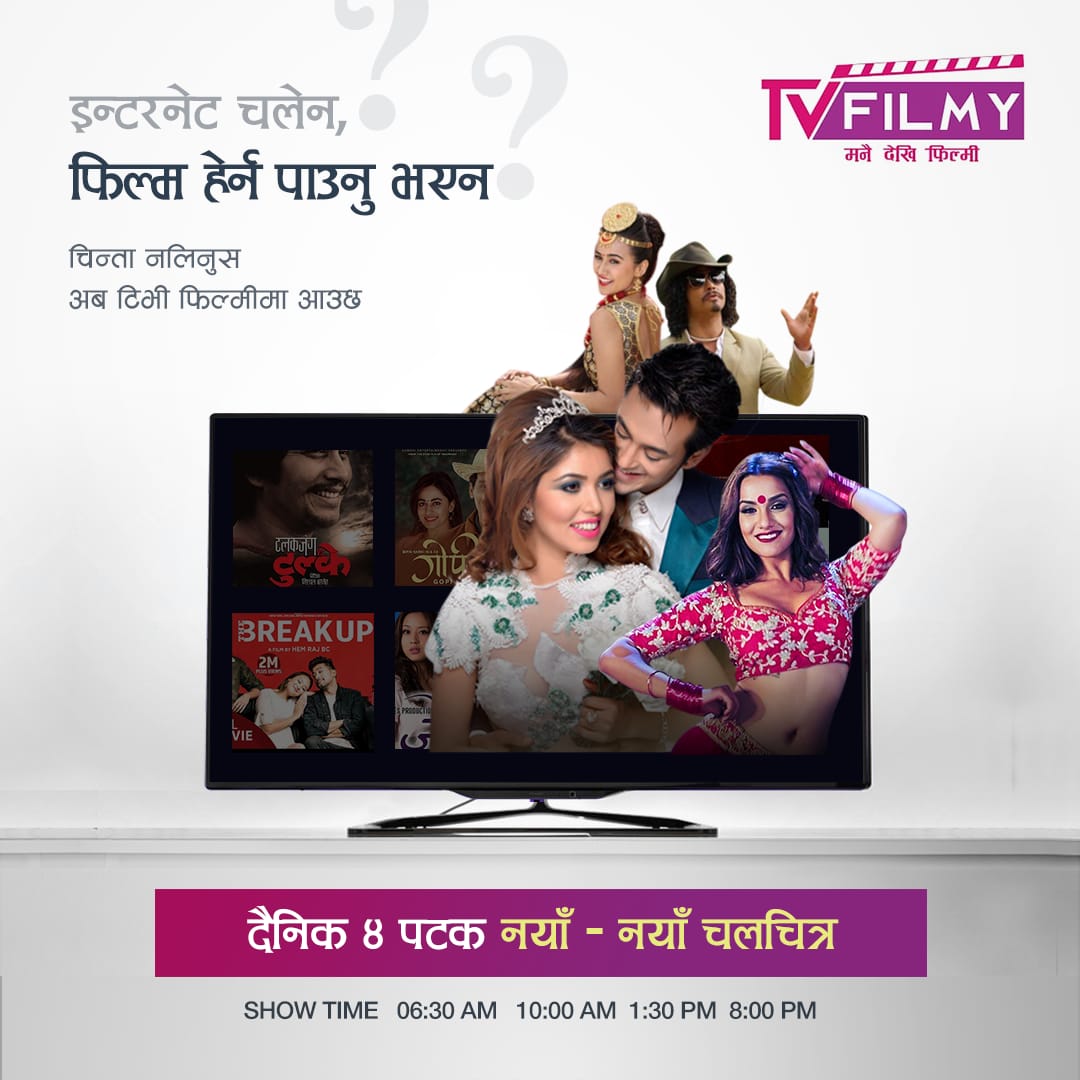 The lockdown will open in a few days as the cinema halls remain closed till the 18th of Baishak, respecting the right of entertainment to the viewers, according to the station manager Subedi. Subedi has also believed that TV streaming will be a suitable medium for viewers watching movies while internet streaming is slowing down and video streaming sites are also declining video quality.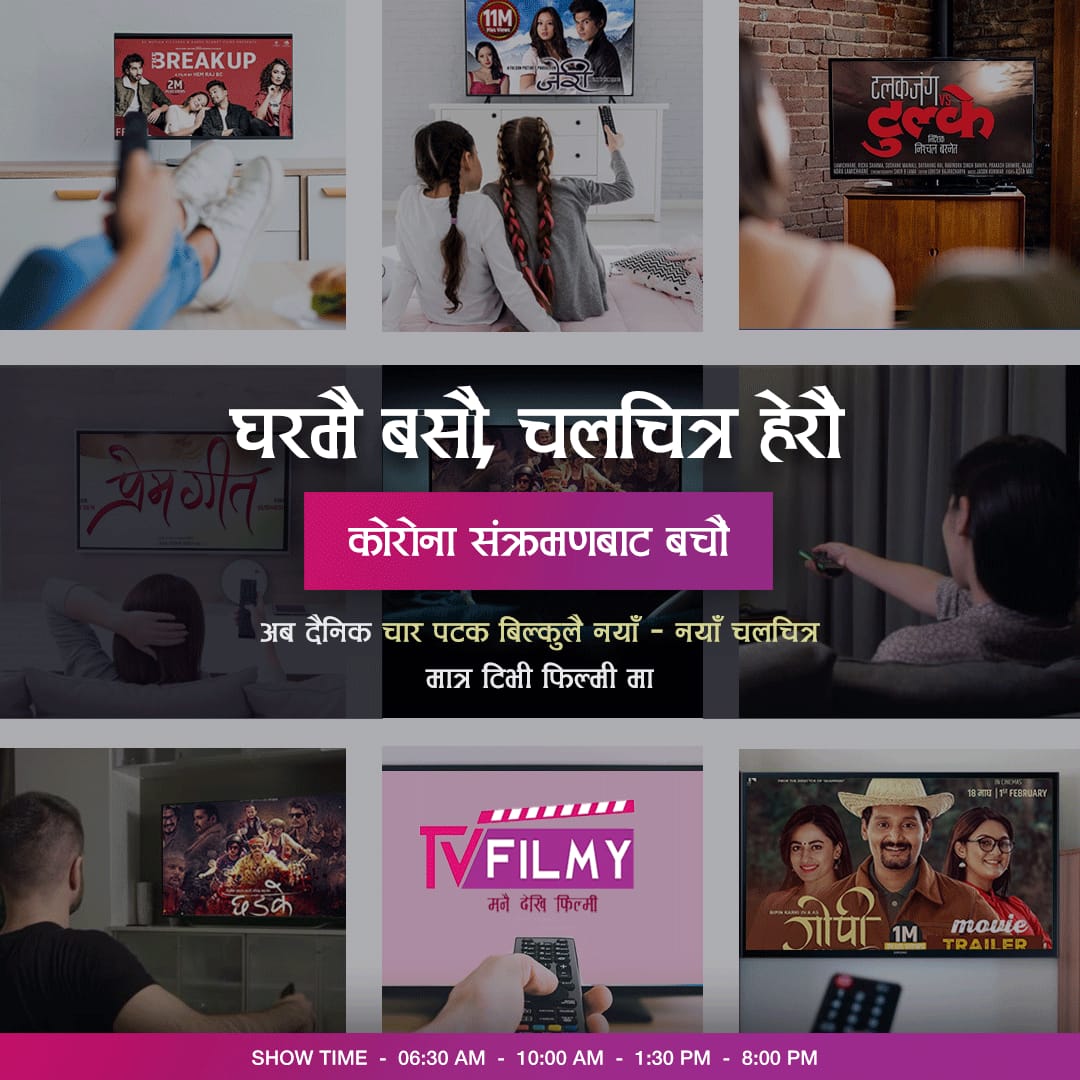 The only movie channel in the country broadcast on satellite 'TV Filmy' is being upgraded to HD Broadcast shortly.
Latest Updates
New Releases
(Falgun 16)