'Mero Dil Chha Pokhara Ma' on December 27
LensNepal
November 09, 2019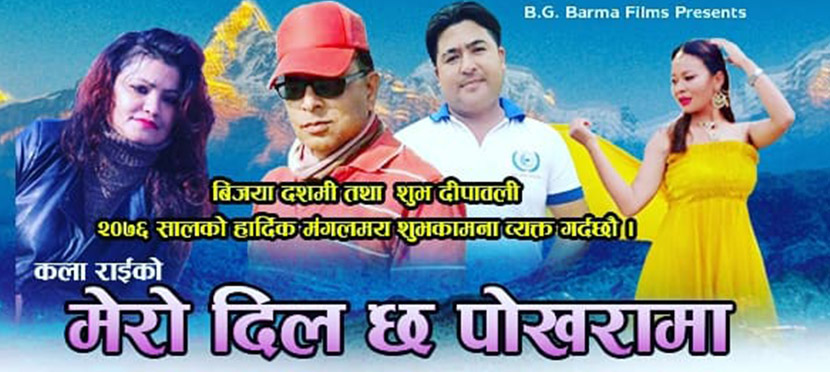 The movie 'Mero Dil Chha Pokhara Ma' is going to release on December 27.
The movie is written and directed by Shankar Adhikari Ghayal. The movie is based on a triangular love story. The movie is presented by Kala Rai. Starring Raju Poudel, Ranju Ranjana, Roshan B.C, Deepak Rai, Kala Rai, Ganga Kunwar, Laxmi Shrestha, Hemlata Ghimire and other actors have been featured.
The movie is produced under the banner of Biji Barma Films, edited by Biswas Bhandari, cinematography by Ramkrishna Kandel, action of Dev Maharjan, choreography of Rajan Maharjan, lyrics of Dipendra Khadka and Shankar Adhikari Ghayal, music of Purushottam Neupane, Pushkar Sunuwar and Shankar Adhikar Ghayal, vocal has given by Nrityashiva, Purushottam Neupane, CD Bijaya Adhikari and Mamata Magar.
Latest Updates
New Releases
(Magh 1)
Next Releases
(Falgun 21)