'Love Diaries' on Valentine's Day
LensNepal
November 12, 2019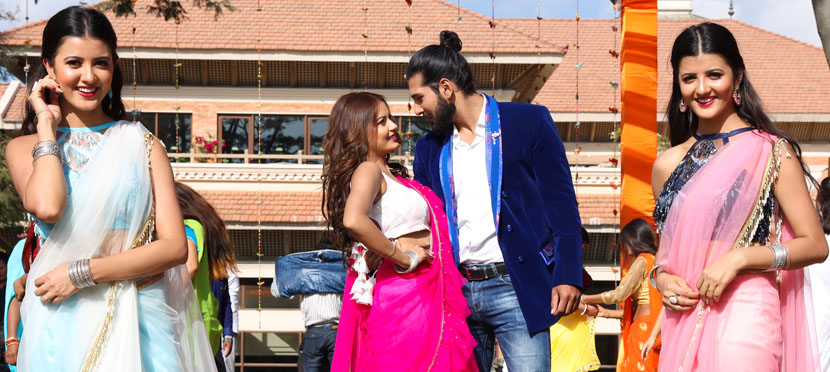 The release date for the movie 'Love Diaries' has been announced. The movie, which had been postponed due to some technical issues, now is all set to release on the Valentine's Day.
The song features dance by artists Sushil Shrestha, Rubina Thapa, Biswajit Rimal along with tiktok Queens Prisma and Princy Khatiwada and Kamala Ghimire. The song contains the lyrics and music of Arjun Pokharel and the voice of Durga Kharel, Suresh Lama and Kamala Ghimire. The video is choreographed by Praveen Singh.
The movie, directed by Saurabh Chaudhary, contains the cinematography of Sanjay Lama, the editing of Milan Shrestha, the story of Madhu Bastola, the screenplay and dialogues of the director Chaudhary and Bastola.
The producer of the movie is Binod Sapkota and Saroj Tuladhar is the co-producer.
Latest Updates
New Releases
(Chaitra 27)
Director : Mukunda Bhatta
Casts : Saugat Malla, Arpan Thapa, Anoop Bikram Shahi, Shiva Shrestha, Gobinda Shahi

Director : Kailash Rai
Casts : Puspa Khadka, Barsha Shiwakoti, Buddhi Tamang

Director : Dipak Oli
Casts : Puspa Khadka, Shraddha Chhetri, Buddhi Tamang, Rabindra Jha, Hiuwala Gautam