'Kale Dai' song released
LensNepal
September 24, 2019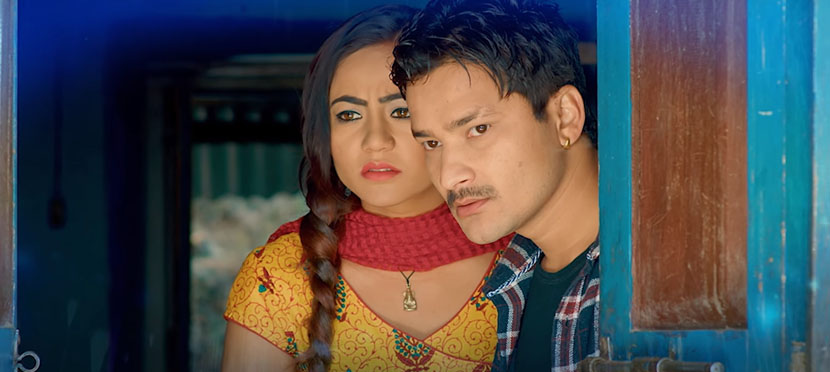 The song 'kale Dai' has been released. The song include the music of Pawanwang Lama, the lyrics of Indra Ramjali and Govind Shrestha and the voice of Suraj Thapa. This is the first movie song of Suraj who was the contestant 'Nepal Idol'. The song speaks of the endless love affair. The main story of the film is the conflict that arises after the issue of caste in love.
Starring Shishir Bhandari, Indra Ramjali, Anu Parajuli, Surendra KC, Sharda Giri, Uttam KC, Bishnu Sapkota, Geeta Adhikari, Gobind Shrestha and others have acted in the movie.
The movie, which is directed by Shiva Sharma, will be release on the occasion of Dashain on October 4. The film features the story of Indra Ramjali and Kishan Aryal, the cinematography of Pawan Gautam, Kumar Maharjan's action, the choreography of Ramji Lamichhane and the editing of Tara Thapa 'Kimbe'.
Latest Updates
New Releases
(Chaitra 27)
Director : Mukunda Bhatta
Casts : Saugat Malla, Arpan Thapa, Anoop Bikram Shahi, Shiva Shrestha, Gobinda Shahi

Director : Kailash Rai
Casts : Puspa Khadka, Barsha Shiwakoti, Buddhi Tamang

Director : Dipak Oli
Casts : Puspa Khadka, Shraddha Chhetri, Buddhi Tamang, Rabindra Jha, Hiuwala Gautam