'Ka Kha Ga' song released 
LensNepal
September 06, 2019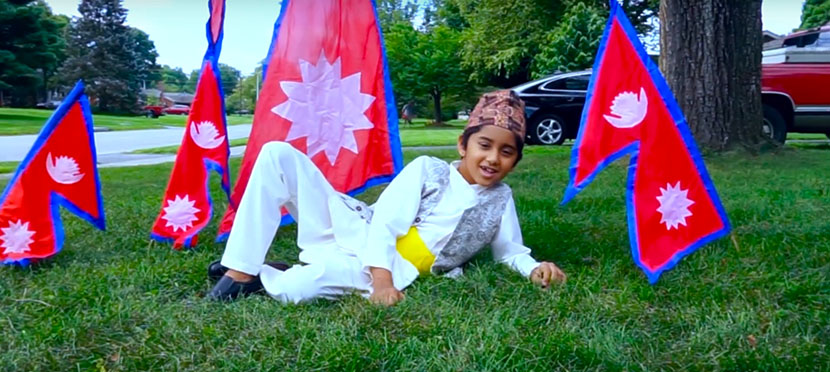 The song 'Ka Kha Ga' has released.The song explains the meaning of the 36 letters in the Nepali alphabet. This song seems to be especially helpful in teaching Nepali alphabet letters to children.
The song brought to market by Samrat creation include the lyrics of Shantipriya, the music of Santosh Shrestha, the voice of Prince Lamsal and the music arranger is Manohar Sunam.
The lead actor of the video is Samrat Dahal. In addition, symbolic illustrations of the meaning of each letter are included. The video, directed by Suman Dahal, contains the cinematography of Ishwar Sinkiman, editing by Suresh Raut, Sujita Dahal's dress design, art director of Jyoti Prakash and Sushila Joshi's makeup.
The song also includes the voice of Safal Shrestha, Lalit Budha Magar and Sajda Thapa. The video also stars Saurabh Nepal, Shreya Parajuli, Shriyan Parajuli, Abhinav Bista, Prasanna Gautam, Piyush Gautam, Subham Upreti, Suvechha Upreti, Manisha Chand, Manzil Chand, Tejash Sharma, Yani Pandey, Dristi Adhikari and Swaroop Regmi.
Latest Updates
New Releases
(Falgun 16)