In the next dashain , 'Allare 2', the director Ashok or Kriti?
LensNepal
September 27, 2019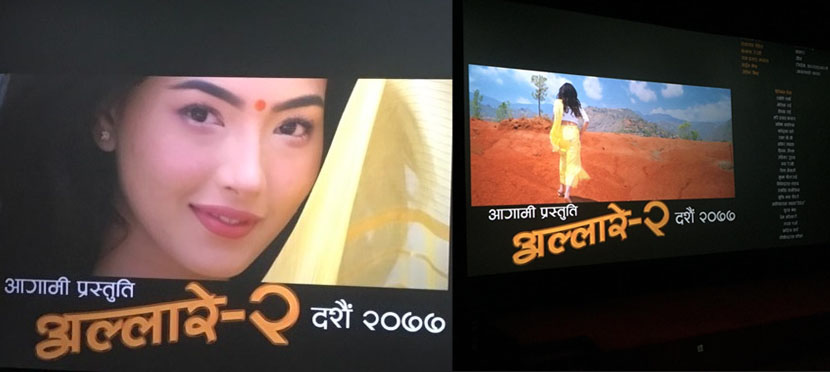 Witnessing his audience, producer Ashok Sharma has announced that the upcoming movie will be performed in the next Dashain. The upcoming movie and performance date has been made public with the rolling credits of the movie 'Rato Tika Nidarma' on Friday. According to the information on the screen, the name of the movie will be 'Allare 2'.
This will be the second series of the 1997 movie 'Allare'. According to Sharma, "Allarae 2" will not come as a sequel to "Alare". However, its story also revolves around the young Allare. Now the theme of the movie has been prepared and the script work will start in a few days, he said.
Sharma's daughter, Kriti Sharma, will direct 'Allare 2' as understood. Kriti returned to Nepal after studying film making in the United States. She is currently working as an assistant director in the movie 'Panifoto', directed by actor Khagendra Lamichhane. She also worked as an assistant director on 'Red Tika Nidharma'.However, Sharma has said that he is directing 'Alare 2' as his daughter is not yet ready to take on such a huge task.
Latest Updates
New Releases
(Magh 1)
Next Releases
(Falgun 21)